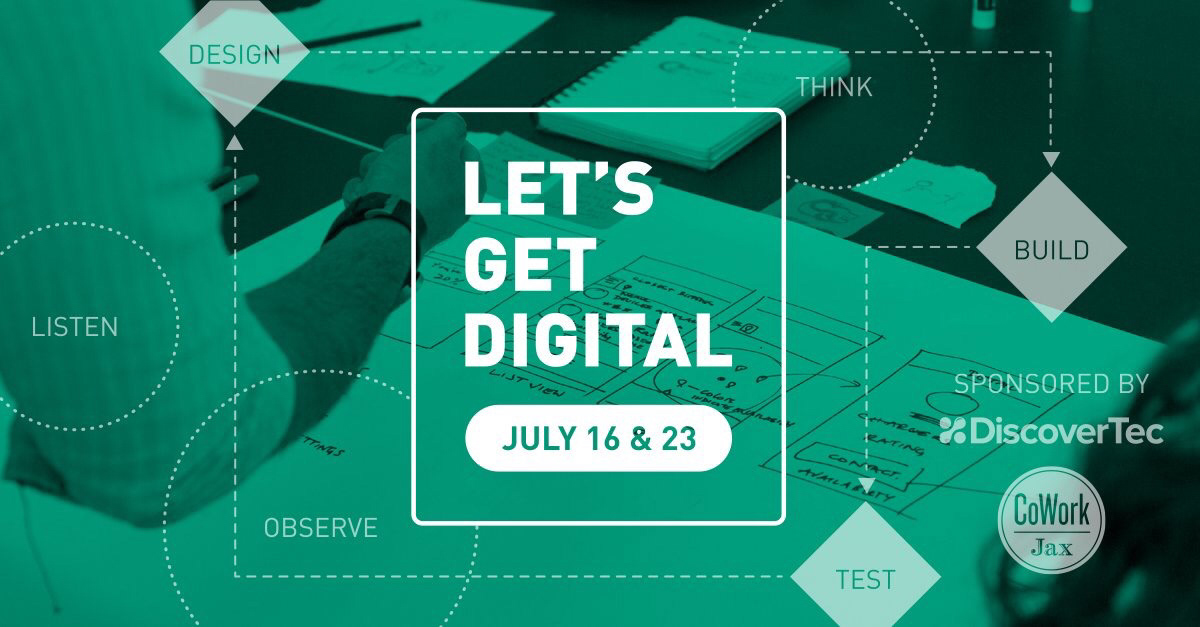 This year, the Let's Get Digital (LGD) committee worked with two non-profits in the area to gather detail on several persona types.

We broke out into groups and I had the opportunity to team up with creatives from various backgrounds. It was a great collaborative experience.
The goal we wanted to solve for was: how might we promote awareness or entice the public to donate to the organization?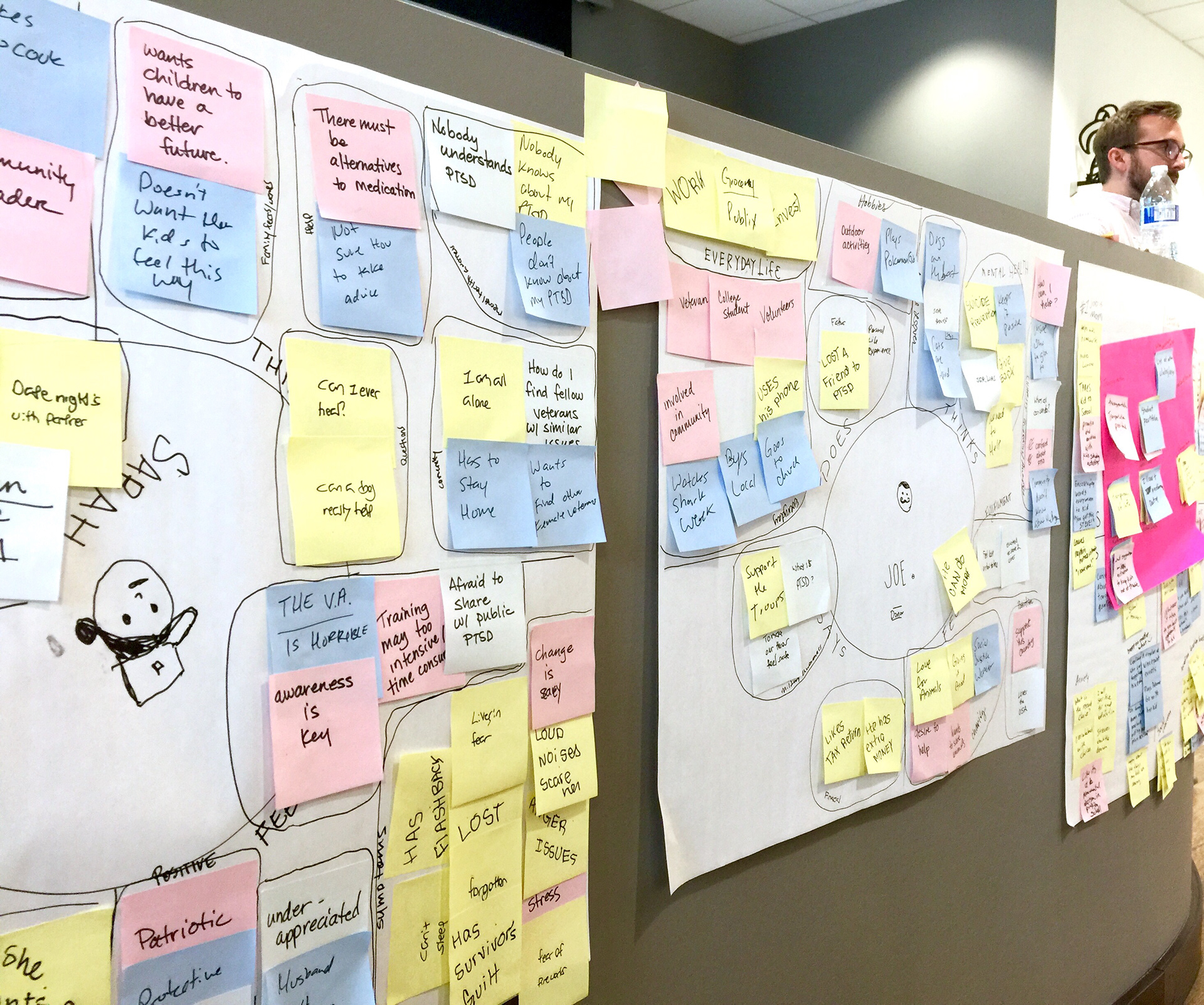 Empathizing with our audience
Equipped with the details provided by the non-profit, we explored further into what our persona types think, say, feel, and do. We considered places of interests, work habits, and motivations.
Here is where we unleashed anything and everything then afterward, drilled down and refined what we felt was our strongest solution. We considered what we learned during the persona/empath mapping.


Our product offering was a game-based mobile app. With this, we hope to solve the problem of raising awareness of veterans with PTSD by providing a mobile game app to help our non-profit, K9s For Warriors accomplish their goal of raising donations and pairing veterans with rescue dogs.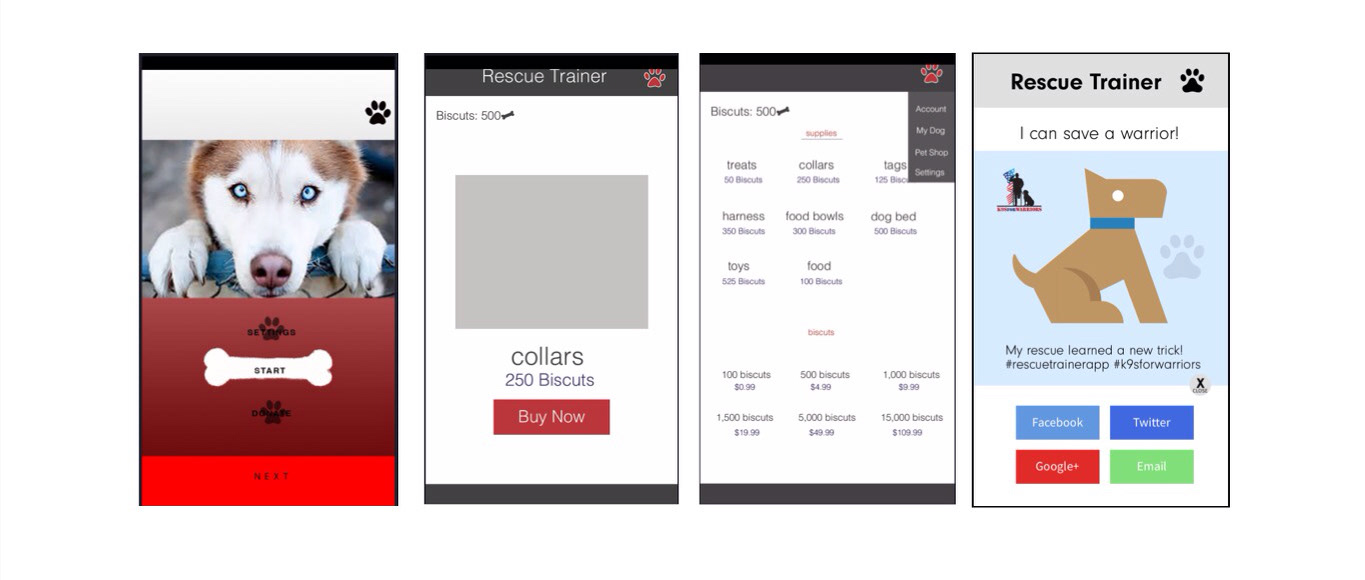 My Precious vs. My Prototype
This is always a big concern for many creatives – getting hung up on the absolute perfect design execution. It was important to understand that the prototypes are to be created quickly in order to test and learn right away. The low-fi comps were necessary in order to describe the user's journey when using the app.
Prototyping with InVision
We had a range to technology at our group table: iPad, Macbooks and PC laptops. I built my screen using Adobe Comp, and it was pretty fast to crank out a comp. My colleagues used the UI kit Photoshop assets provided by InVision to build their screens.
LGD was an excellent exercise in design-thinking that focused on really digging deep into the problem-space/goal of the target to ideate better solutions.